Essential Businesses, Lay-Offs and Insurance Tips
We're Still Working!
Updated March 23, 2020
We continue to stay up-to-date with the rapidly changing developments affecting employers during the COVID-19 pandemic.  Wells Law is committed to supporting our local business clients during this unprecedented time and we compiled eight key resources especially curated for business leaders.  You will find links below about essential businesses (with sample notices), new unemployment instructions, and updates on the paid leave law as well as due dates for taxes and workers' compensation premiums.
These are going to be difficult times and businesses will be facing issues about employment, operations and financing.  Wells Law welcomes the opportunity to be of assistance.  PLEASE FEEL FREE TO CALL (614-702-7473) OR E-MAIL US TO DISCUSS ANY AND ALL LEGAL ISSUES AND CONCERNS FOR YOU OR YOUR BUSINESS.
Resources for Businesses
1.  Director's Stay at Home Order
The Director of the Ohio Department of Health issued a "Stay at Home Order" effective from 11:59 p.m. March 23, 2020 to 11:59 p.m. April 6, 2020. This order prohibits holding gatherings of any size and closes all non-essential businesses. It does NOT prohibit essential activities like going to the grocery store, receiving medical care, or taking your pet for a walk.  Essential businesses are permitted to continue on-site operations and must follow "Social Distancing Restrictions" as listed in the Order.  Read the 
Order and FAQ
 for the list of "Essential Businesses and Operations."  We prepared a sample memo for essential businesses to use with staff, a letter for law enforcement, and a communication to vendors and contractors in your supply chain, 
available here
.
2.  
Families First 

Coronavirus

 Responses Act
The Act goes into effect April 2, 2020, and imposes upon employers with fewer than 500 employees a requirement to provide sick leave as well as family and medical leave to their employees in response to the present crisis up through December 31, 2020. The Secretary of Labor has the authority to exclude employers with fewer than 50 employees under limited circumstances.  A required poster is to be released soon.  Read the 
summary here
. This 
article
 is specifically for business owners.
3.  What to Do with Your Workers
There are a number of options to consider, including furlough, office closings, and reduced schedules.  Read more about 
options here
.
4.  Unemployment
If you are laying off or reducing staff schedules, please see the new unemployment guidance in Ohio and the special form provided by the Ohio Department of Job and Family Services 
here
.
5.  Business Interruption Insurance
Contact your insurance agent to review your policy and understand precisely what you are and are not covered for under your existing policy.  
Learn more
.
6.  
EEOC Guidance on the ADA & Medical Questions About 

COVID

-19
This site answers common questions from employers, such as: How much information can an employer ask when an employee calls in sick?  Can an employer take an employee's temperature?  Can an employer withdraw a job offer if an applicant is needed to start immediately but has been diagnosed with 
COVID
-19?  Read 
more
.
7.  
Track Your Expenses Related to the 

Coronavirus
Business coach (and one of 
Mindi's
 favorite authors) Mike 
Michalowicz
 encourages businesses to add a line item in your accounting system to track the costs incurred related to the 
coronavirus
. 
Here's why
.
8. Extended Deadlines for Taxes and Workers' Compensation Premiums
The 
IRS announced
 the due date for individual and corporate federal income tax returns is now being extended until July 15, 2020, without the need to file an extension request and that taxpayers can defer making income tax payments that are due on April 15, 2020, (including 2020 estimated tax payments) until July 15, 2020, 
without
 any limitation on the amount deferred.  And, the 
Ohio 

BWC

 announced
 that insurance premium installment payments due for March, April, and May for the current policy year may be deferred until June 1, 2020.
Support Local Businesses
Please continue to support local businesses.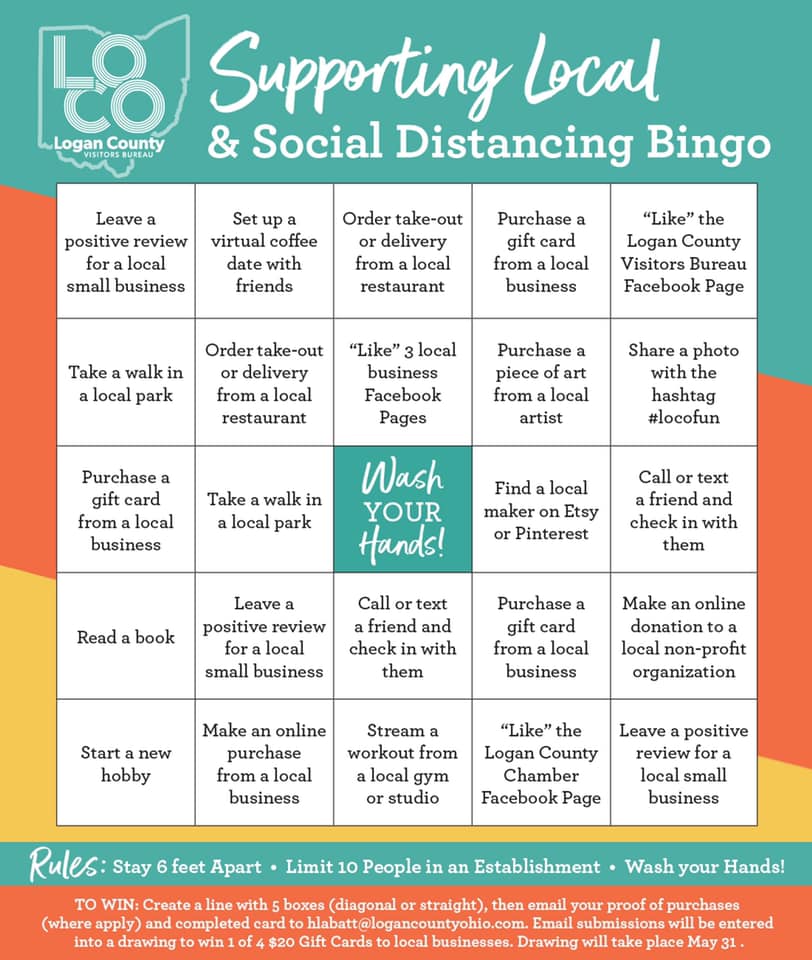 Other Useful Links
Other useful links: