What attendees are saying about Wells Law workshops: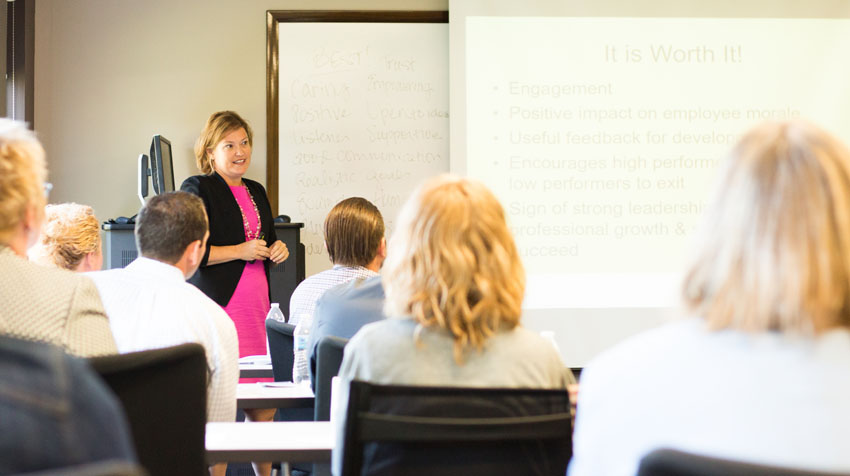 "I have learned more in the past five hours than in other programs."
"Real, applicable advice; real examples."
"Great program – looking forward to future sessions."
"Mindi is such a great speaker. Thank you for putting
it into language I can understand."
"Great ideas and examples were shared today."
"She used relevant applicable examples of everyday situations I am dealing with."
"Susan and Mindi were very helpful."
"Great job – lots of content for me to implement into my managing style."
"Very organized and informative."
"The instructors were very informative and did a great job engaging the crowd. They were also very funny themselves and like the humor of others!"
"Great intro workshop on beginning managerial tools and things to know."
"The workshop was very interesting and informative. I learned many
things that will help me in my role as a supervisor."
"Great topics and entertaining speakers!"
"The entire training was very well-rounded between leadership personalities
to legal documentation to action plans."
"I love what you are doing to keep small business owners empowered. It means a lot!"
Cheryl D. Cira
President
Marketing Dimensions, Inc.
"Mindi's session was well-tailored to this group of people (senior HR leaders from NHL franchises around the country). The information was very informative and helped us understand the difference between performance management and performance appraisals - an important distinction. The notes she prepares for the participants are very helpful to follow along."
Katherine Schuette
Human Resources Generalist
Columbus Blue Jackets
"Feedback from staff was that Mindi, "made you feel comfortable in asking questions, great sense of humor, kept it simple and applicable". We highly recommend working with Mindi and look forward to bringing her in again. You can never get too much direction when it comes to understanding what makes your team function at their best!!"
Laura Michalak
Director of Operations
Union County Board of Developmental Disabilities