OUR TEAM
Our professionals are experienced with excellent track record​s of assisting our clients with their workplace legal issues.
We work with a variety of different organizations including private and public sector employers, non-profits and professional associations.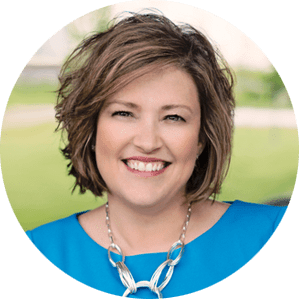 Mindi L. Wells, Esq., Founder & Managing Attorney
Mindi Wells is Founder and Managing Attorney of Wells Law.  An attorney for nearly two decades, Mindi comes from a family of small business owners and spent much of her career on the business side of organizations, including serving as the Chief Operating Officer/Deputy Administrative Director for the Supreme Court of Ohio.  She founded Wells Law to provide business advice, legal counsel, investigations, and training on workplace challenges facing businesses throughout Ohio.  Mindi's clients appreciate her practical approach in simplifying legal complexities developed from years as a business professional herself.  Her no-nonsense style and humorous stories come from over 20 years' experience in human resources, financial and organizational leadership, operations management and higher education.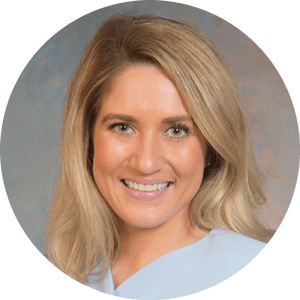 Avery H. Ozimek, Esq., Of Counsel
Avery Ozimek brings experience in employee benefits, ERISA, and non-profit legal work. She has a passion for working with clients on complex, ever-changing legal problems in ways which require creative solutions. Avery's clients appreciate her ability to advise them on issues surrounding their health and welfare benefit plans, ERISA reporting and disclosures, the Affordable Care Act, and employee incentive plans or retirement plans, including 401(k), 403(b) and profit-sharing plans. Avery also assists local businesses with benefit program design, implementation, and training. Avery's professional experience includes working with a nationwide provider of insurance services, with the Family Law Clinic at the Hamilton County Court of Domestic Relationships, and with entrepreneurs as an AmeriCorps VISTA at a local level.
>More About Avery.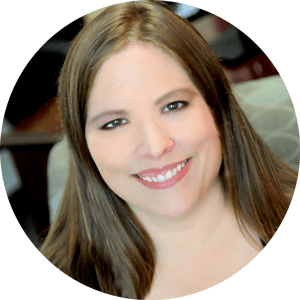 Christen M. Shore, Esq., Of Counsel
Christen M. Shore has been practicing intellectual property law for over 20 years. She has represented both multi-national corporations, The Ohio State University, small businesses, and individuals in all aspects of intellectual property law. She is passionate about helping small businesses and individuals protect their trade secrets, copyrights, and trademarks to prevent others from unfairly competing. Christen can also represent you before the Trademark Trial and Appeal Board at the U.S. Patent and Trademark Office and before the U.S. District Courts in Ohio, if necessary, to ensure your rights are protected.
>More About Christen.
Melissa S. Wick, Esq., Of Counsel
Melissa Wick spends her days helping new entrepreneurs hit home runs and helping existing business owners and clients evolve to build even brighter futures. She uses her knowledge and experience to think through, structure, and form businesses, agreements, settlements, deals, contracts, and she advocates for my clients in court when there is a dispute. Melissa's experience includes both litigation and transactional legal work. She had the pleasure of working for one of the top litigation firms in Columbus where she advocated for clients in high asset divorces and in general business litigation matters. Prior that that position, she spent years advocating in court for survivors of domestic violence, and, as a volunteer, she continues to provide legal counsel to women who are incarcerated and enrolled in the Ohio Reformatory for Women's Tapestry Program. Additionally, Melissa works with youth aging out of the foster care system by holding monthly legal clinics at the Huckleberry House.
>More About Melissa.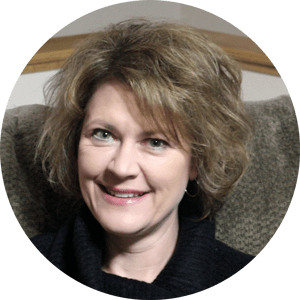 Stacy Heldman, Office Manager
Stacy Heldman is the Office Manager for Wells Law, where she provides service and support to our clients and professional staff and is the go-to person for any question.  Stacy has more than a decade of executive support in legal and higher education institutions. She has worked extensively managing projects and client matters, marketing, bookkeeping and event planning, providing her with a notable ability to solve problems and get things done.  Stacy earned her bachelor's degree from the University of Toledo and master's degree in organizational management from Bluffton University where she participated in a Business/Cross-Cultural trip to Beijing, Chengdu, Chongqing and Shanghai, China. When she isn't working, Stacy enjoys photography, genealogy, sewing, reading and hundreds of other arts and crafts.
Cammy Louise Wells, Director of Happiness
Cammy Louise Wells is the Director of Happiness for Wells Law,  where she is responsible for our in-house Employee Assistance Program and Wellness Initiative.  She is known for her sweet demeanor, love of people, and constant tail-wagging.  But don't let that fluffy, smiling puffball fool you! If you've met Cammy, you are familiar with her "Cammy-tude"  - a testament to her Poodle heritage (she is a miniature Australian labradoodle). While not always a model of acceptable workplace behaviors, we overlook her blank stares, huffing, and insubordination since she is so darn cute.  Cammy frequently visits Wells Law clients and greets visitors when she's not sleeping under a desk. She earned her Canine Good Citizen certification and completed therapy dog training. In her free time, she enjoys peanut butter filled Kongs, listening to country music (especially Nashville Crush), playing at the park, and spending time with her buddy, Chopper.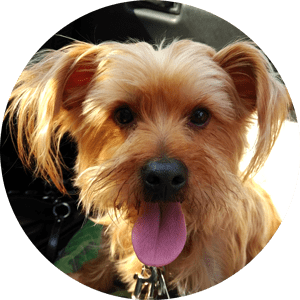 Chopper M. Darling, Chief of Security
Chopper ("Chop D") Darling is the Chief of Security for Wells Law. Chop greets most with a huge smile but never forgets his duty to protect and defend. A rescue pup with yourguessisasgoodasmine heritage, Chop D's bark sounds much bigger than his 15-pounds. Chop has a tendency to mutter and grumble under his breath (if only he could talk!) when he disagrees with a management decision, but he forgives quickly as soon as his belly is rubbed. Occasionally, Chop D visits clients; however, he is really a homebody and takes great pride in monitoring the office when everyone is gone. In his free time, Chop D enjoys riding with his head out the window to feel the wind blowing through his fur, wrestling, and eating anything he can steal from Cammy.