Medical Marijuana in the Workplace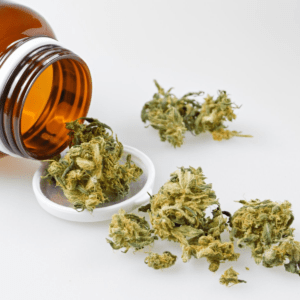 Human resources professionals have yet another minefield to navigate where federal and state medical marijuana laws clash. The professionals at Wells Law, LLC can assist you in fashioning a compliant, low-risk, cost-efficient policy to protect your employer's practice or business.
Careful construction of a "best practice" medical marijuana policy for your business requires a complex synthesis of statutory requirements and safety risks in your particular jurisdiction because federal and state laws conflict in part, as described below.        
Federal Laws:
Current federal laws that affect the use of medical cannabis in the United States include:
The

Family and Medical Leave Act

(the "FMLA") requires employers to give covered employees time off to seek treatment for serious medical conditions or to care for family members with such conditions and to return to their position at the end of that leave period. Arguably, an employee's use of medical marijuana while on leave should be essentially irrelevant to whether the employee is entitled to FMLA time off; however, upon return to work, if the employee tests positive for cannabis, the employer may still terminate the employee for violating the Drug Free Workplace Act and/or the CSA.  Nevertheless, such an employee termination would not be without legal risk depending upon the state law governing the termination. If state law protects against such termination, the employee could argue that the employer carried out the termination in retaliation for the employee taking the leave.
In October 2009, the Obama Administration encouraged federal prosecutors not to prosecute entities distributing medical cannabis pursuant to the applicable state law.

More recently, in January 2018, former Attorney General Sessions

rescinded all prior DOJ guidance related to the enforcement of marijuana laws

and ordered federal prosecutors "to enforce the laws enacted by Congress." Sessions characterized this new guidance as a "return to the rule of law."
State Laws:
Laws regarding an employee's use of medical cannabis differ from state to state as follows:
According to the National Council of State Legislatures

(the "NCSL"),

medical marijuana is legal in

Alaska, Arizona, Arkansas, California, Colorado, Connecticut, Delaware, Florida, Hawaii, Illinois, Louisiana, Maine, Maryland, Massachusetts, Michigan, Minnesota, Missouri, Montana, Nevada, New Hampshire, New Jersey, New Mexico, New York, North Dakota, Ohio, Oklahoma, Oregon, Pennsylvania, Rhode Island, Utah, Vermont, Washington, Washington DC, and West Virginia.
The NCSL cites employee protection laws

in place in Arizona, Arkansas, Connecticut, Delaware, Illinois, Maine, Massachusetts, Minnesota, Nevada, New York, Pennsylvania, Rhode Island, Washington DC, and West Virginia.
For example, if your practice or business is located in Minnesota, even though the ADA and/or FLSA may not be a potential source of liability based on an employee's termination as a result of testing positive for marijuana, Minnesota state anti-discrimination statutes may create a cause of action for a terminated employee. Moreover, the answer to the same question in states like Ohio that make medical marijuana legal but that don't have specific protection statutes is even murkier. State case law often provides the parameters for best practices related to an employee's use of medical marijuana off campus.
Pending Federal Legislation
A bipartisan team of Senate and House lawmakers has recently introduced legislation, entitled the STATES Bill, that would block the federal government from enforcing the CSA in states where cannabis is legal. The new law would amend the CSA and protect employers compliant with state medical marijuana laws from prosecution. At this time, the bill does not, however, address civil anti-discrimination statutes.
Wells Law, LLC is here to assist you in the development of cost-efficient, compliant policies and procedures for your professional practice or business. Click on the hyperlink to contact us or to learn more about the services we can provide for you and your business.
Need more information? Join us for a one-hour lunch and learn! Click on the image to learn more.